Publications
Books and pamphlets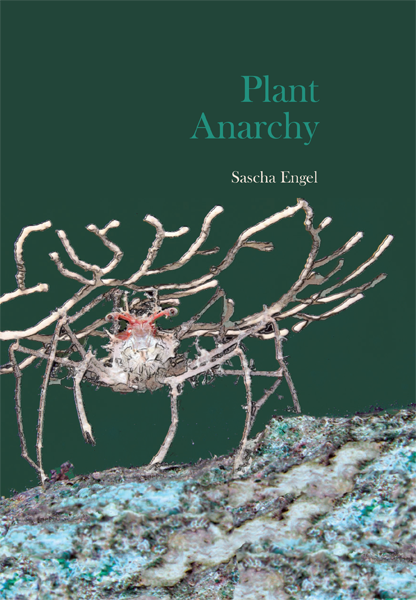 Plant Anarchy (Little Black Cart)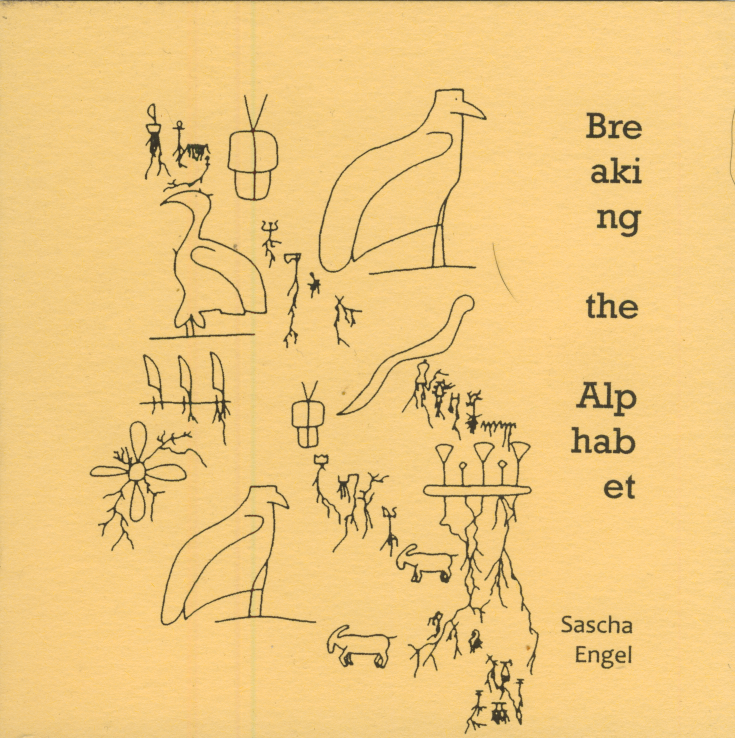 Breaking the Alphabet (Little Black Cart)
Click here for a review by JP Seabright
Click here for a discussion of the book in the Hilaritas podcast

Doomed to be Named (Little Black Cart)

Twenty-One Computations (Beir Bua Press)
Click here for a review by Richard A. Carter



Forthcoming


Writing against time (Oak Journal issue 5)
A place all my own (Fifth Estate no. 413)
Into continuous unfolding (Plastic in Utero)
Twelve New Tables (Hem Press)
An interview about Breaking the Alphabet is forthcoming too, some time in 2023.


Published shorter texts

Eco-Worriers? (Working Classicists)

Burning Money (Fifth Estate No. 412)

Fragment for Pyrrhon (ZiN Daily)

Dispatch from Delphi (Amphora Mag)

Ideality swirls (Version (9) Magazine)

Against written thought (Oak Journal issue 4)

Three Creative Nothings (Anamorphoseis issue 3)

Towards a General Theory of the Croquette (Tattie Zine issue 3)

I Emanate You (Selcouth Station)

Drone/Apeiron (Difficult Arts and Music)

Revolt. Of letters (Version (9) Journal)

Antisthenes Permutations (Feral Dove)

(with Katy Wimhurst) Britannia Tabulae (RIC Journal)

A Varronian Translation of the Lapis Niger (Ancient Exchanges)

Reading Dark Age Sadness (Coven Poetry vol. 5)

Weaving, weaving, until the skyline chokes (Babel Tower Notice Board), a review of Joseph Turrent's "The Moth Apocalypse".

Segment XIIa (Foam) (Anamorphoseis No. 2: In Waves)

Sublime static (Anamorphoseis No. 2: In Waves)

Four prototexts emerging (Strukturriss Vol. 2 No. 4)

Segment IV (Thrice Aristotle) (Language Sucks Magazine)

Computations for Hesiod (Language Sucks Magazine)

Transcript from the other side of the date (Nine Magazines No. 1)

Ahsoka's Creed (Star Wars fan concept)

Cycle (Selcouth Station)

Segment VIIId (Sixteen Randomizers) (Neuro Logical)

Writing (in) Kant's blind spot (Babel Tower Notice Board)

Excerpts 5, 17, 18, 29, and 31 of A Conversation with Humanity's Successor (Centre for Experimental Ontology)

Segment XI (A truly human script) (Fugitives and Futurists)

Variations for prepared potato (Tattie Zine No. 1)

Segment VII (Mycenaean Operational) (Streetcake No. 73)

Unary Readout (ToCall Magazine No. 15)

Segment XII (Neuro Logical)

Segment XIII (Briefly on the question of egoist intelligibility) (Beir Bua blog)

Segment IVc (Beir Bua Vol. 3)

Segment (Strukturriss Vol. 1 No. 1)

Quarantine (Oxygen Leaks Vol. 1 No. 1)

Socialism and Communism in the Age of Climate Strikes (Platypus Review No. 121)

Realism (Eighteen Seventy poetry blog)

Minding Machines: a note on alienation (Fast Capitalism Vol. 16 No. 2)

Iterative Phenomenology (SPECTRA Vol. 7 No. 1)

Writing Circuit Histories (Fast Capitalism Vol. 15 No. 1)

4'33'' at the edge of intelligibility (Reflections and Explorations)




Some more (as yet) unpublished pieces

Economies of Triumph, a philosophical reflection on Julia Ziegler's 'Triumph'.

Legere/Iterare: On the Unfolding of Page Space, a philosophical reflection on PSW's 'Escapce Blanc'.

Long Silence

Segment VIIIc (Barely Morphematic)

Segment VI (Composure)

Diptych



Please consider supporting my work. Thank you!